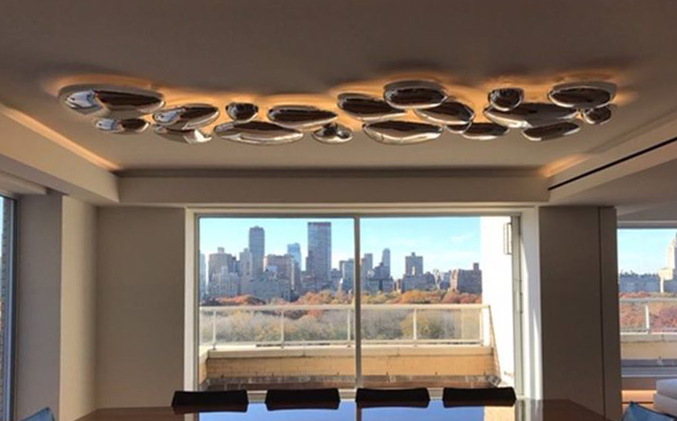 Adding some Rock-n-Roll to Manhattan Condo
Requested for a family in a Manhattan condominium apartment in New York City, we were commissioned to build a unique Custom Lighting fixture that was surface mounted on the ceiling, above the large oblong dining table.
The client wanted to add a very unique looking diffuser and fixture design that delivered a soft glow without unsightly shadow lines on the ceiling.
The fixture was designed and custom crafted with 18 vacuum-formed plastic Pebble-like forms with a stunning Chrome finish. Each Pebble diffuser was created individually and then installed on site. The diffusers ranged in size from nine to 18 inches wide, and the entire fixture was nine feet wide and 12 feet long.
Custom crafted in the USA, this lighting fixture illuminated with energy efficient Integral LED inserts using remote drivers and 0-10V dimming capabilities.