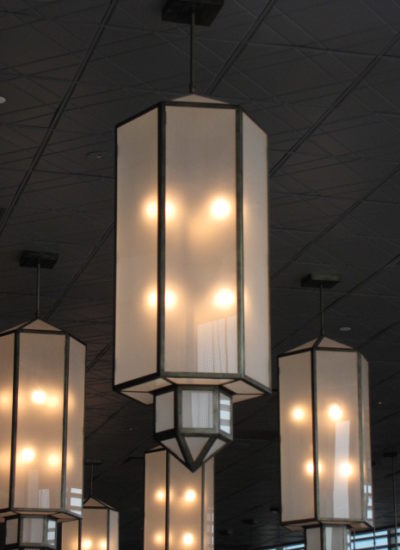 Each geometric styled fixture is five feet long and one foot wide, and can be suspended up to over three feet from the ceiling. The hardware was powder coated in a unique Statuary Bronze finish. The stem is field adjustable from 4 inches to 3 feet, 3 inches.  The fixtures were installed throughout the dining area.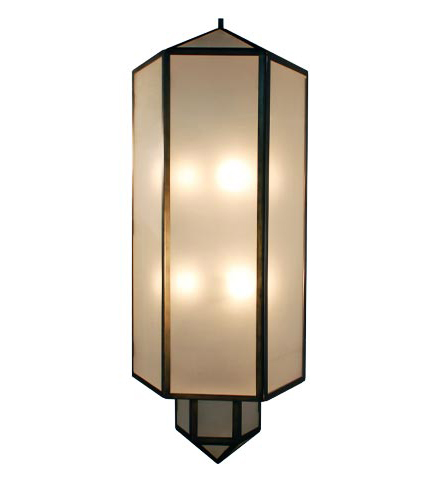 The Hex Hangs Out Beautifully at American Cut in Atlantic City
The Revel Casino's American Cut Restaurant in Atlantic City offers breathtaking ocean views, subtle music notes, and a warm and charming atmosphere. Steakhouse staples include specialties like surf & turf for two, 30-day dry aged Tomahawk chop and 2-pound chili lobsters are the upscale menu.
To meet the client's specification, we created 10 of the Hanging Hex pendants were handcrafted for this project, all made in the USA. This six sided fixture with matching top and bottom diffusers featured Clear Frosted Glass Panels which enhanced its multifaceted look.