Custom Fixtures created for Dolce Mare Italian Restaurant in Ocean Casino Resort
The Roosevelt Flower Chandelier was designed for the upscale Italian restaurant now called Dolce Mare inside the Revel Casino Hotel, which is now called the Ocean Casino Resort in Atlantic City. The stunning fixture features 24 Frosted Glass Globe styled lamps with hardware finished in a Brass finish. The globes were shown in various sizes.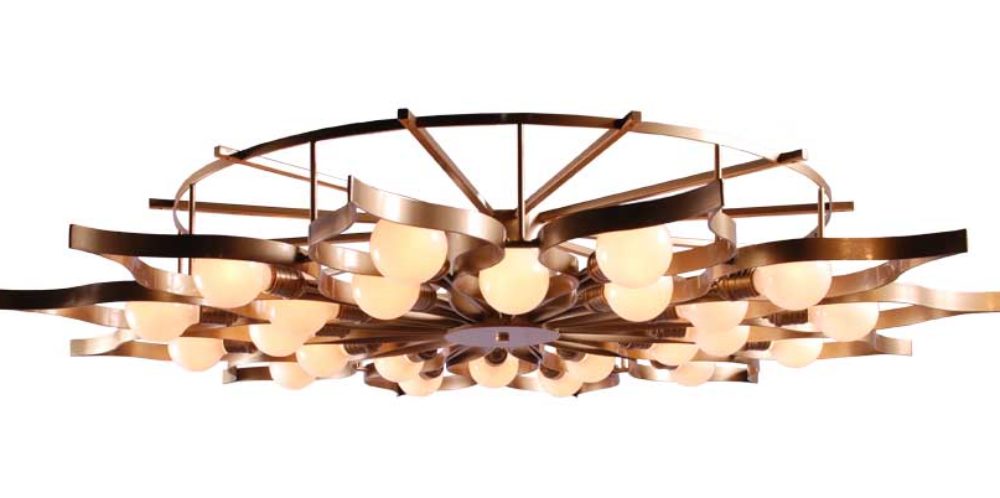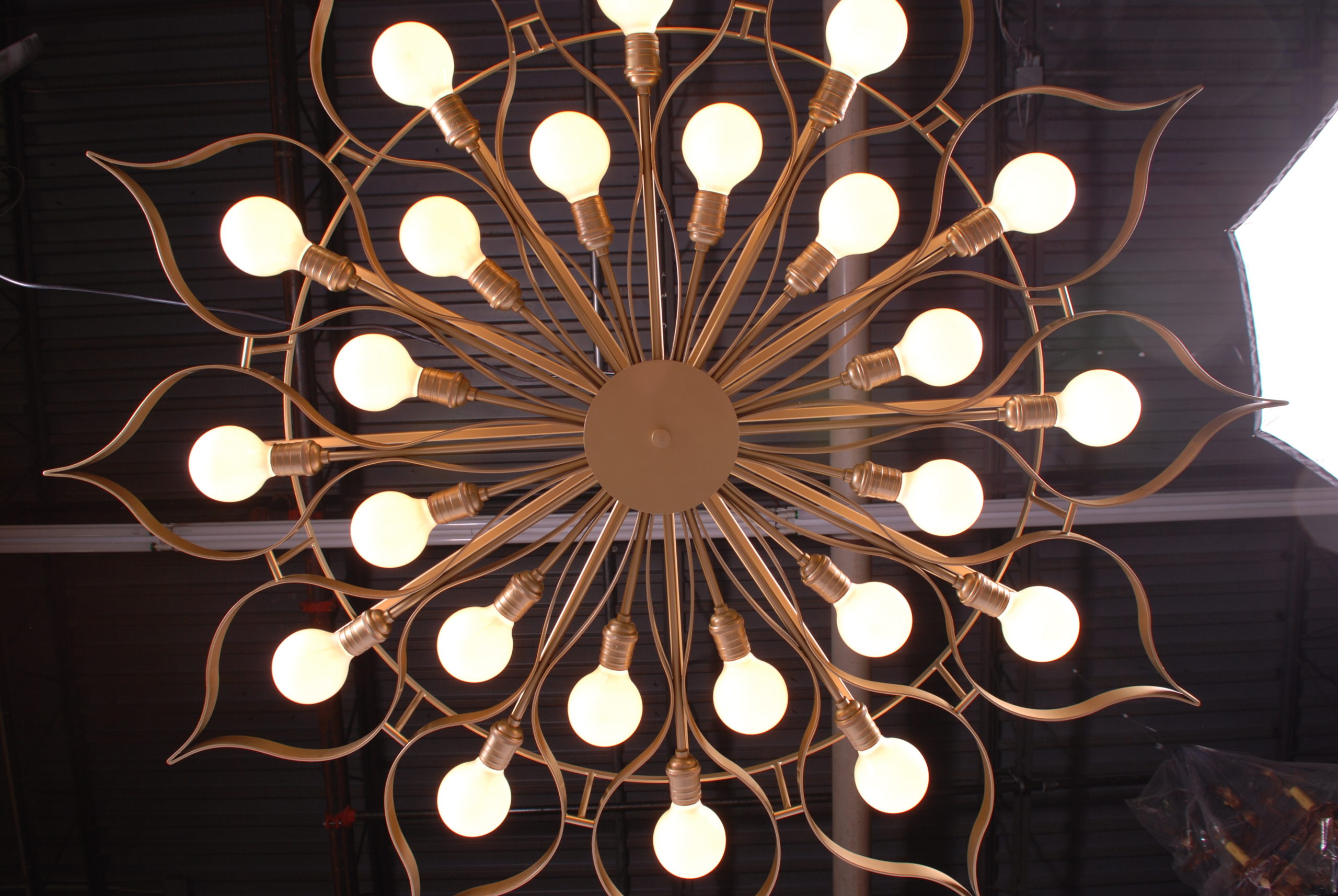 The casino's Italian restaurant also featured our I-Beam pendants in its bar. The three I-Beam pendants are 48-inch long and eight inches wide and deep. Each linear bar fixture features a custom Faux Antique Brass finish.
In addition, six massive Sphere chandeliers were designed for the restaurant. At 54" tall and 48" wide, the 12 White Glass Sphere diffusers were complemented with a Metallic powder coat to evoke a Brass Look.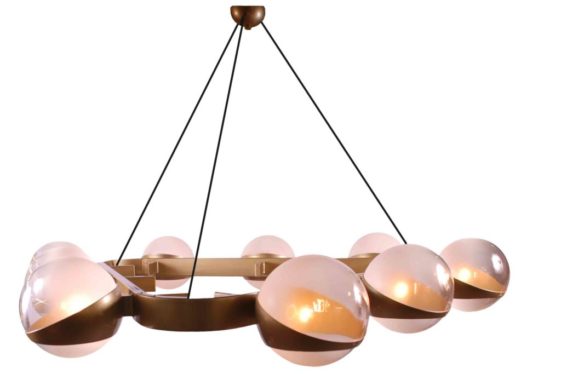 These lighting fixtures needed to be designed, manufactured and delivered within six weeks during the Holiday Season, to finish before the casino opening. Christmas break was put on hold and it was all hands on deck for the engineering and fabrication department as these lighting fixtures and others were produced and delivered for four restaurants in the casino concurrently. The client needed us to interface with 3 different design firms and supply drawings within a week.  As part of the overall project, 18 different fixture types, in quantities from 1 to 12 each, were designed and built, and delivered.  The challenge was to source materials such as glass and fiber optic components in a timely manner, given the short lead-times, without sacrificing performance or quality. Our sourcing capabilities and experience proved up to the challenge.
We also created three Tri-Sphere chandeliers. Each fixture features nine Frosted Glass Globes with a field adjustable downrod and aircraft cable with Black fiberglass sleeving. The hardware is finished in a Tiger Drylac Brass powder coat.